Innovative solutions

for a successful activity.

AND WHAT IF DIGITAL TECHNOLOGY BECAME THE BEST ALLY TO YOUR SME?

We are offering solutions for the industry of the future at the CCI Alsace Eurométropole


2 mobile solutions
with a strong value-added for:

Service companies in climate engineering, fire protection, air compressor maintenance, compactors, nacelles, rolling bridges, elevators, presses, ...
Maintenance services for industrial and production equipment sites, …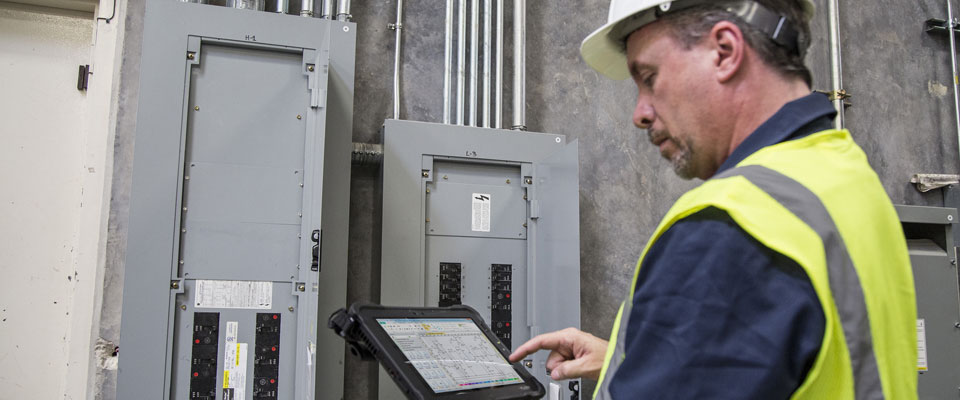 Download & Check our presentation brochure.
CONTROL TAB: For the optimized management of your operations.
Download the brochure.
TECHNI RONDES: For the technical rounds and the preventive maintenance.
Download the brochure.
Testimonials
"Froid Med manages maintenance services in climate engineering for their clients in the PACA region. Our 6 technicians, always on the field, need tools to simplify their work. We chose the Control Tab® app on touchpad to save time in the management of the intervention sheets and the periodic visits. At the administrative level, it is very easy: there is no data re-entry and less paperwork! The sheets entered on the tablet by the technician are automatically transferred to our server. Besides, with this solution, he takes with him all the customer information and technical documentation that he needs. Our clients have a very positive perception of our new system, highly innovative, and set up with our partner Dimaint (brand eFleurival). These productivity gains specially allow us to ensure a customer service even more efficient."
"With eFleurival, we gain market shares by giving our customers information in real-time. These efficient and operational solutions in record time, quickly allowed us to be even more productive."
"Their consultants helped us to have a better traceability of our clients business, to implement new tools, and above all supported us all along these innovations."
"Since our collaboration with Dimaint (brand eFleurival), we saved time in the intervention sheets and the periodic visits management. Our 4 technicians, equipped with a Samsung Galaxy tab tablet and with the Control Tab app, directly enter the sheets into the tablet. They also have all the useful technical information (sketch, maintenance plan).The data collected is then automatically transferred to our server (cloud computing).We have therefore saved the purchase of a new server and licenses. In addition, the administration part being managed by our partner, we focus on our job and the service provided to our customers, it is essential for the development of our activity."
"I attended a training session conducted by Eric Fleurival, on the subject of Cloud computing, I particularly appreciated the quality of the exchanges that we had at this occasion and the large knowledge that he has of the cloud market. His professional experience was very beneficial to our company (Ooredoo is the leader of the mobile phone market in Tunisia). He also has supplemented this training by studying lots of practical cases, allowing us to better understand our customer expectations regarding this new concept."